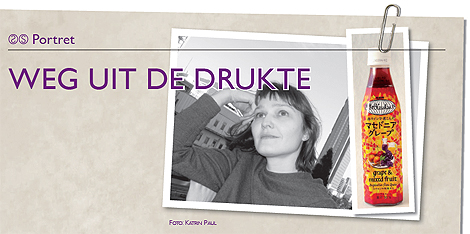 The March edition of the Dutch consumer trend magazine Second Sight is about escapism, daydreaming, time out, and the various services and products that appeal to consumers to relieve themselves from daily life and pressures – even if it's only briefly.
For Japan, I report about the "from the kitchens of the world" (世界のkitchenから) series by Kirin beverage and MUJI's mission to reduce complexity.
The full article is in Dutch. A picture stream of the "from the kitchens of the world" beverages is in my Japanese Packaging Design Database.

Thanks to Katrin Paul who took my portrait and the Sparks network of Raphaels.
Sparks is a unique network of 200 experts from leading markets across the globe, who excel in the fields of design (fashion, graphic, industrial), new media, architecture, advertising, sociology and technology. Please view my sparks-profile.