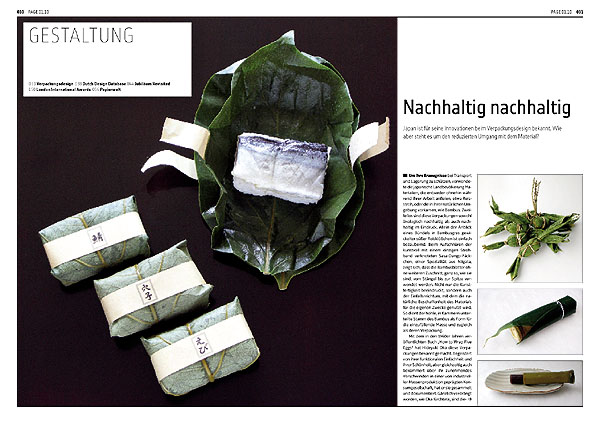 In the 01.2010 issue of the German magazine PAGE, I give a round-up of 'sustainable' packaging design in Japan and argue that eco-friendly packaging should not neglect to leave a lasting impression.

See the full article here (German only, but also a lot of pictures).

And many thanks to Verena Dauerer!