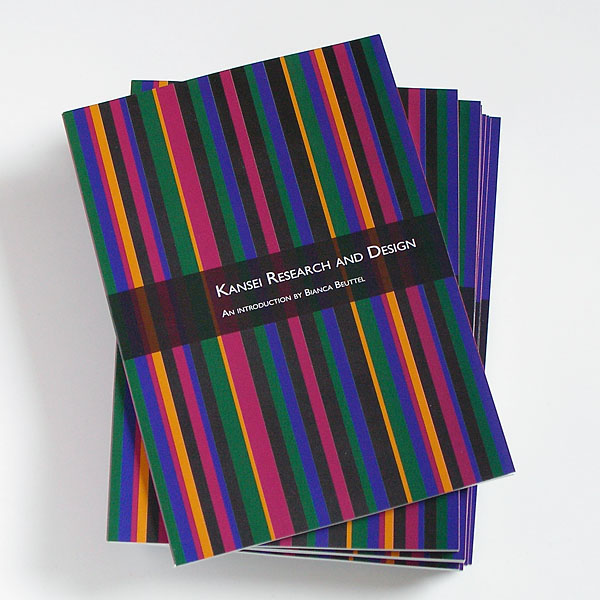 Based on several examples of research pursued by the Kansei Information Laboratory at the University of Tsukuba, the book explores the relation between Kansei research, design and our daily life by using both: simple and clear explanations as well as narrative passages and storytelling.

It aims to introduce the concept of Kansei to a broader international audience and to provide basic information about how to do research on Kansei, choose methods and devices, set up an experiment.

'Kansei' is a single Japanese word able to describe a complex mental process -- comprising sensory perception, knowledge, experience, emotion, and mood -- that results in a qualitative evaluation of our current situation. It is involved whenever we interact with other people, objects, interfaces, i. e. our environment. Thus, the necessity to research on Kansei is obvious, not to mention the chances for design arising from these insights.


Thanks to Prof. Toshimasa Yamanaka and Prof. Toshiaki Uchiyama for all the inspiring insights, thanks to Nanami Mizutani, Yusuke Nagamori and Shiho Nakamori for patiently explaining me their research and standing my odd Japanese , thanks to Pierre D. Levy for all the profound support, and thanks to Karl D. D. Willis for proofreading.

Thank you very much!




The book will be available at AXIS Gallery (Roppongi, Tokyo) during the "kansei x tsukuba x design 2" exhibition, from March 27 - 30, 11:00 - 19:00, and has the ISBN 978-4-924843-60-8.