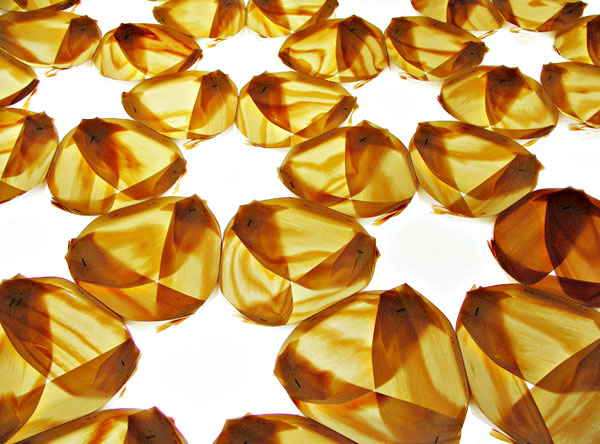 For this year's Christmas and New Year card DAAD Tokyo (German Academic Exchange Service) chose the picture above, showing one of my form studies of boat-shaped wooden

takoyaki

plates.

The design is a further development of works presented at the "Butterbrot und Bier" event earlier this year, and is based on a traditional Japanese pattern called

asa-no-ha

.

This popular pattern can be found on various kinds of textiles as well as in the interior design of shops and restaurants. Its name is said to derive from the resemblance of hemp leaves. And since the hemp plant is sturdy and grows upright, the pattern was preferably used for baby clothes, wishing for the child's growth. (Read more about the

asa-no-ha

pattern on my Kyoto blog.)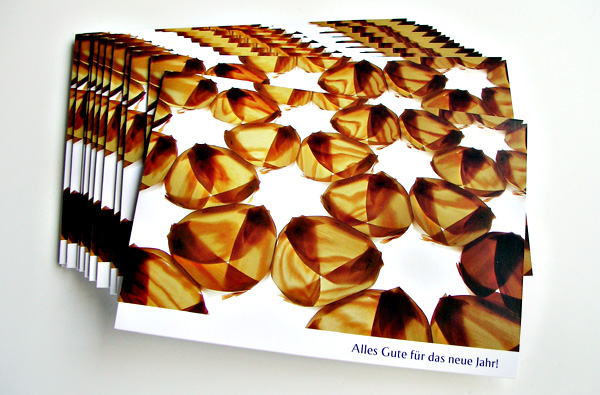 With this in mind, I wish you a Merry Christmas and a Happy New Year 2011. May it be a year of growth and development, of juvenile energy to accomplish plans straight away, of marvelous discoveries and hilarious fun together with supportive and like-minded people.





Takoyaki

, octopus dumplings, is a popular Japanese dish and usually served on boat-shaped plates made from thin wooden sheets -- as seen below.
To view more of my form studies and experiments with these plates, please click here.

And THANKS to Sabine Yokoyama and Kaori Shimada.