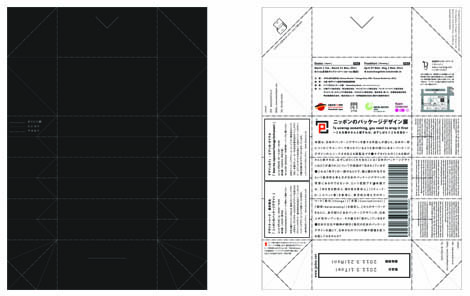 Look at our exhibition flyer: A normal DIN A4 format, but yes, without the use of scissors, just by folding, you can turn it into a card case. In the right size for business cards.

This flyer is a wonderful team work of Tetsuya Goto and Duncan Brotherton of OOO projects and me.

It reflects the processuality and playfulness of Japanese packaging design -- aspects we also highlight in our exhibition.

The exhibition can be seen until March 21, 2011; 11:00-21:00 at D~ba in the E-ma building in Osaka (Umeda).

There will be a designer talk with Akio Okumura on March 12, 2011; 17:00 - 18:00, followed by a casual reception party from 18:30 on, and a gallery tour with me on March 20, 2011; 14:00 - 16:00. For more, please check www.jpdex.net.