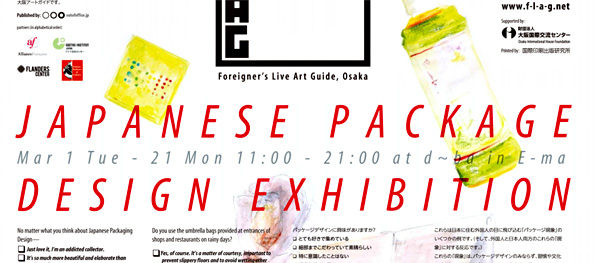 Since FLAG 007 is delivered in Osaka (and Kyoto as well), the first sign of the upcoming JAPANESE PACKAGE DESIGN EXHIBITION is visible.

While we -- Tetsuya Goto and Duncan Brotherton of OOO projects and me -- work on the flyer, on the website and of course on the exhibition, why not read the FLAG article (English and Japanese) and find out more about our concept.

And mark this date in your calendar: 01 - 21 March; 11:00-21:00 at D~ba in the E-ma building in Osaka.

BIG THANKS to Tetsuya, Duncan -- and Lucia Baeza for the illustrations!